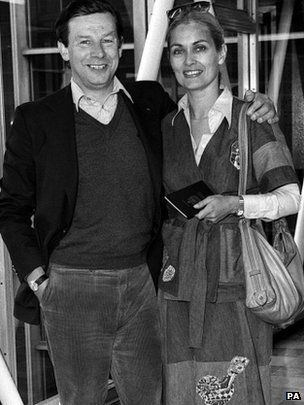 My husband Patrick Garland died yesterday afternoon 19th April after a long illness which he bore with great fortitude. It was thanks to his support and generosity that the ABC Animal Sanctuary Charity was founded on our land and it ensures that the resident unwanted animals have a home for life and that the charity is able to continue its excellent work of rescuing, rehabilitating and rehoming forever.
He had been a brilliant theatre and film director - at the time we met he had four plays running in the West End at the same time - and ran the Chichester Festival Theatre for 10 years with immense success both staying financially solvent without grants and directing innumerable hit shows.
He brought much pleasure to a great number of people. He was the kindest, most charming, most informed, most generous and wittiest of people. He had a collection of 6000 books and knew them all. He will be much missed by me and the family and his close friends.
Alexandra Bastedo