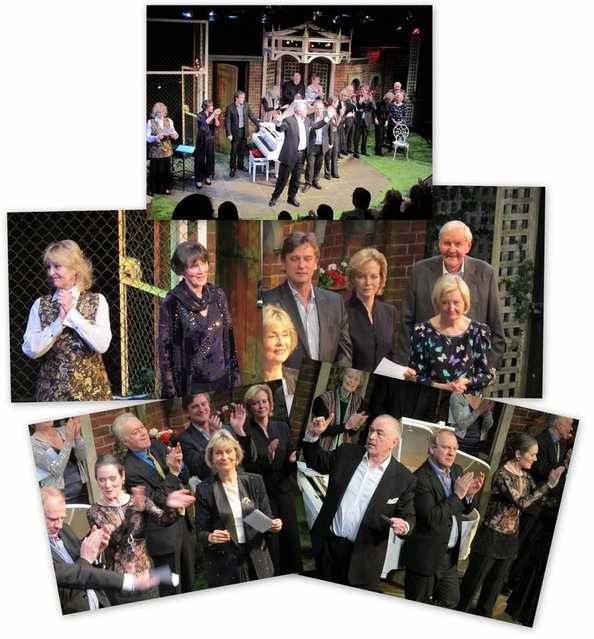 Love is in the Air was a tremendous success! Everyone thoroughly enjoyed themselves - audience and celebrities alike. In fact, it was such a success that we're going to do it all over again at London's Riverside Studios in the early autumn. The details still have to be finalised, but here's a link to the Riverside Studios website. More information as soon as we have it - the Gala will take place on September 25th.
The event was held at The Mill at Sonning to raise money for the ABC Animal Sanctuary and All Dogs Matter, and thank you to everyone who made the event so special. Here are just a few pictures from the evening.
The performers who gave their time and talent so generously were: Lorraine Chase, Anthony Valentine, Simon Slater, Jenny Seagrove, Liza Goddard, Richard Briers, Anne Davies, Virginia McKenna, Susan Jameson, Caroline Langrishe, Simon Shepherd, Nikolas Grace, Robert Daws, Amy Robbins, Peter Egan, Alexandra Bastedo and Simon Mulligan. Thank you to all of them.