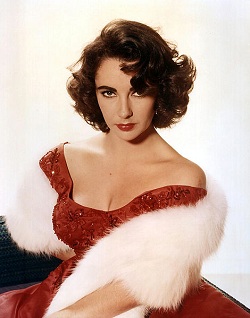 I was so sad to hear of Elizabeth Taylor's death.
Although I never worked with her, I did meet her socially.
I first met her- and Richard Burton - when they were filming Boom! with Noel Coward at Capo Caccia, Alghero in Sardinia.
It was in 1967, I was aged 21 and having a holiday break from The Champions with my then boyfriend Roderick Mann, who was a friend of theirs and interviewing them for the Sunday Express.
They were impossibly glamorous and were staying on their huge yacht in the bay while everyone else was at the hotel. I was very shy in those days and remember being totally in awe of them - and indeed of Noel Coward who was also a friend of Roddy's.
Years later I attended a dinner party in Kensington with my husband Patrick Garland and which included Elizabeth Taylor. Always stunningly beautiful, she charmed us all that evening with her earthiness and humour.