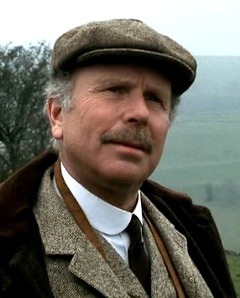 I was very sad to hear that Edward Hardwicke had died. My husband, Patrick Garland, directed him in the West End play The Secret of Sherlock Holmes, in which he played Dr Watson - a role he also played on television opposite Jeremy Brett's Holmes.
Edward was a kind, gentle man who willl be missed by everyone who knew him.
Sadly, the author of The Secret of Sherlock Holmes, Jeremy Paul, also died recently.
Jeremy was an extremelty talented writer, working in film television and the theatre. He wrote for many major TV series, including, of course, Sherlock Holmes.