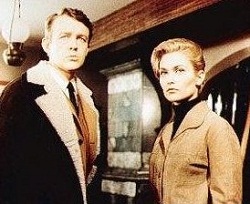 Exciting news for Fans of The Champions - William Gaunt will be joining Alexandra Bastedo at The ABC Animal Sanctuary Open Day on Sunday 5 June 2011.
Said Alexandra: "It's been some time since Bill and I have met up, so I'm looking forward to it tremendously. I'm absolutely delighted that he's able to come to the Open Day - rest assured there will be plenty of opportunities for autographs and pictures!"
The Open Days take place on 4 and 5 June (although William Gaunt will only be there on Sunday 5 June) in the village of West Chiltington in the glorious West Sussex countryside. Full details can be found here.