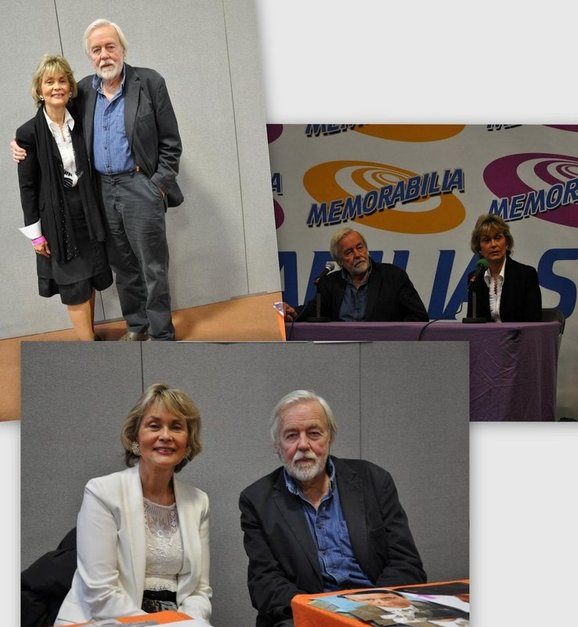 I had a wonderful time at the Birmingham Memorabilia show, recently, when I was re-united with my Champions co-star William Gaunt.
Talking to everyone who came see Bill and myself brought back tremendous memories of filming the series - and it seemed like it was only yesterday that the two of us were with Stuart Damon at Elstree. If Stuart could have been at Birmingham that would have been perfect. But alas, he's busy in the the United States.
Thank you to everyone who came to meet us and chat. I know I speak for us both when I say we had a simply marvellous weekend.