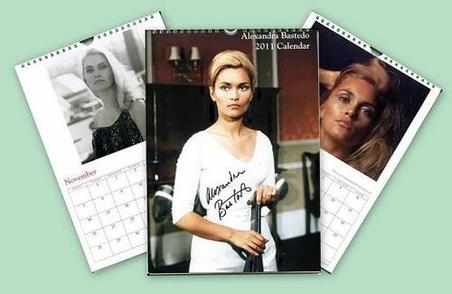 The 2011 Alexandra Bastedo Calendar is now available.
The calendar features a different picture of Alexandra for each month - and is personally signed by Alexandra on the front.
It costs £15.00 plus £1.95 (£16.95 in total) postage and packing. All the money from the sale of the calendar will go to support the animals at the ABC Animal Sanctuary.
Only a limited number have been produced. They'll also be on sale at the ABC Animal Sanctuary Open Days on 5 and 6 June, and they're sure to be in demand. So if you would like one, please order early before they all go.
To order, please just click on the PayPal button below and enter "2011 Calendar" into the description box and £16.95 into the total box.
You can also pay by cheque - but please email beforehand to make sure there are still calendars available. The email address is: [email protected].